Who We Are
Restaurant LAS ARENAS has set the standard for fresh fish in Tenerife and Canary Island cuisine in general.
It was then that Don Manuel Hernández and María José González (Mari) opened the restaurant – a dream locale dedicated to the very best in Canary Island fish and seafood, and one that, thanks to the quality and freshness of its produce and the exquisite care taken in the preparation of its dishes, soon became a benchmark restaurant in the southern part of Tenerife on the way into Tajao.
Today, co-managed by their sons, Restaurant Las Arenas is considered one of the best fish restaurants in the south of the island.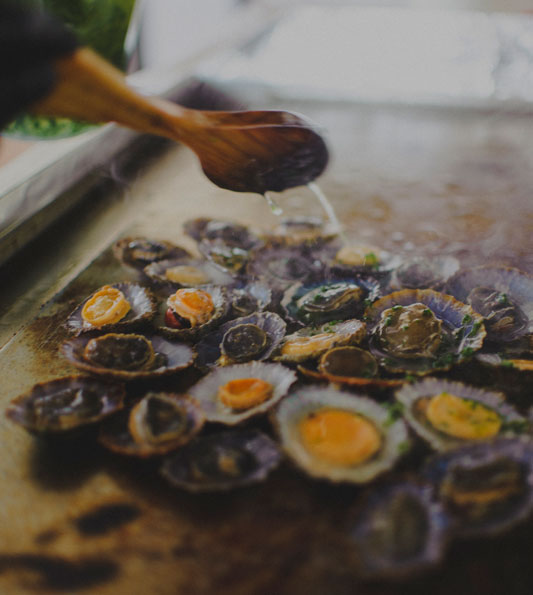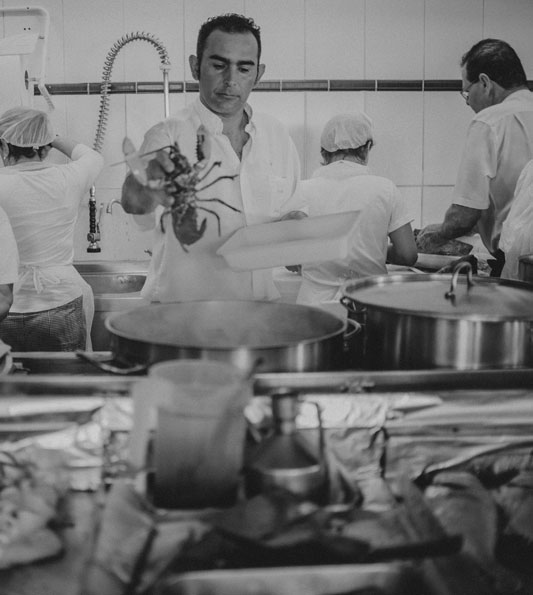 Origins
After 17 years, Restaurant Las Arenas remains faithful to one concept, namely, using top quality fish and seafood as the foundation for its cuisine. In order to achieve this, the restaurant receives the freshest, best quality fish and seafood every day from local fishermen and fishermen's guilds, preparing them in accordance with the finest Canary Island tradition.
Las Arenas, however, is not just about fish and seafood, our menu also includes a variety of salads, home-made desserts and fresh fruit and accompanied by a selection of local and Spanish wines that will delight even the most discerning palates. In a nutshell, Canary Island recipes made from top quality produce and to which Restaurant Las Arenas adds its uniquely professional touch in an effort to attain perfection. In our house, cuisine is our raison d'être.